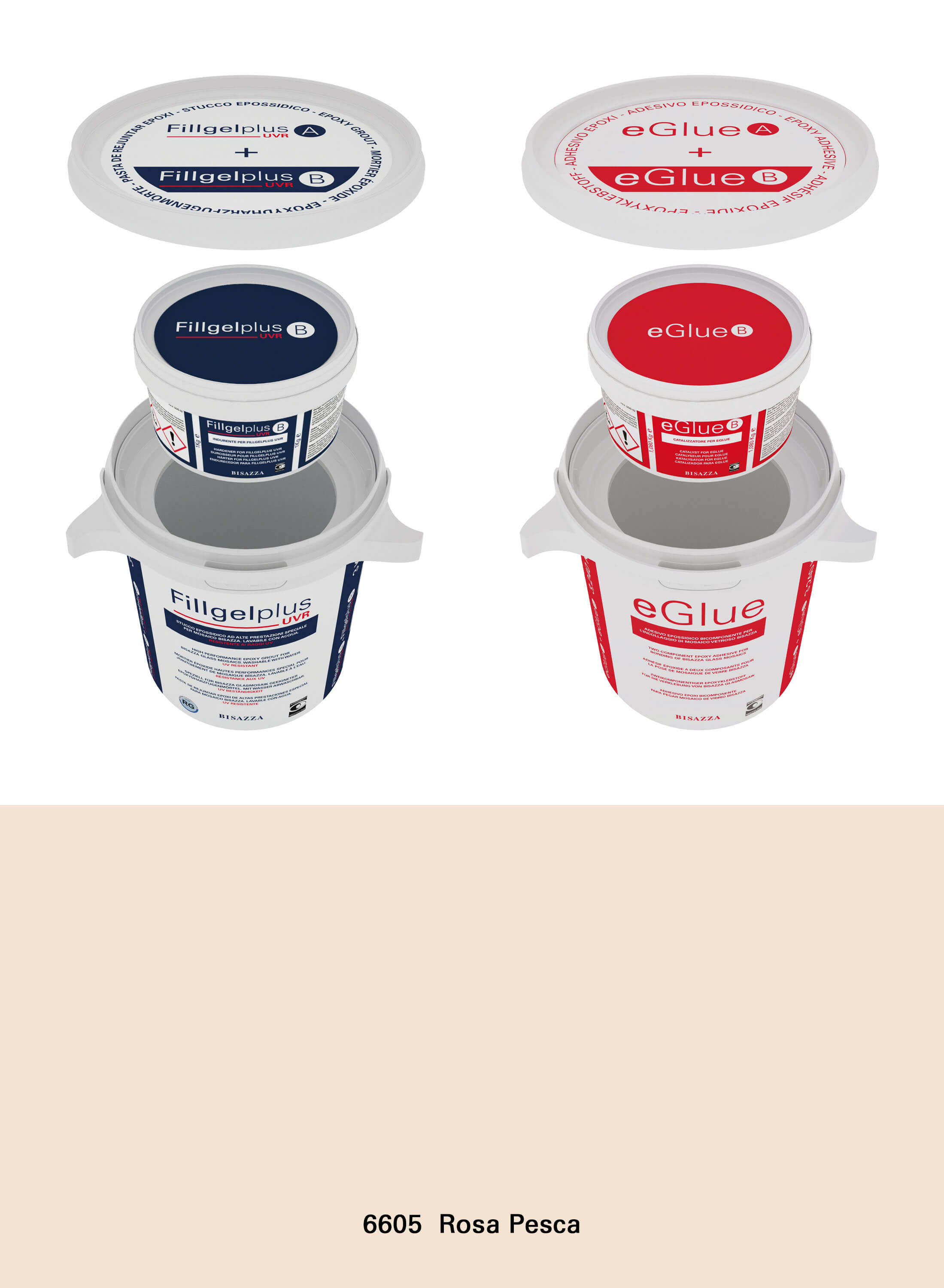 Epoxy Installation Kit UVR - 6605 rosa pesca
Product number:
903000323
Every Epoxy Installation Kit contains one bag of eGlue adhesive weighing 3.24Kg, and one bucket of grout FILLGEL PLUS UVR weighing 3Kg. These quantities are needed for the installation of about 2 sqm of 20x20 or 10x10 mosaic.
eGlue (3,24 kg)
High performance thixotropic epoxy adhesive, specific for bonding Bisazza glass mosaic.
Fillgel Plus UVR (3 kg)
High performance epoxy grout for Bisazza Glass Mosaics, washable with water.