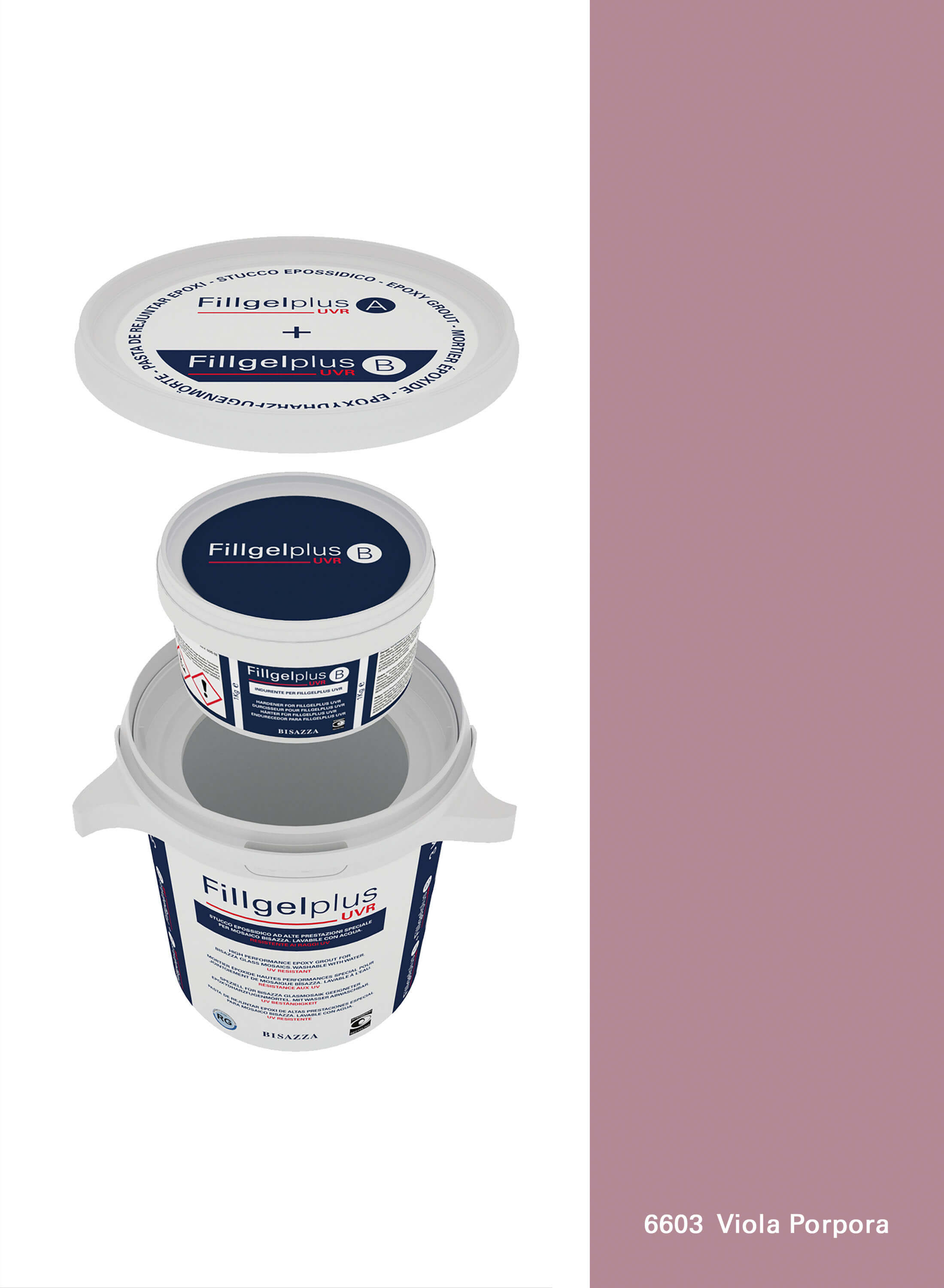 Fillgel Plus UVR - 6603 viola porpora
Product number:
0901FGUVR6603
High performance epoxy grout for Bisazza Glass Mosaics, washable with water.
Fillgel Plus is a half-transparent bi-compound epoxy paste, made up of epoxy resins, silica compounds and special additives. It has a high wear resistance, it's easy to apply and to clean with UV resistance.
Once dry and hardened, FILLGEL PLUS UVR has the following characteristics:
smooth and compact final surface
uniform and resistant colours
improved resistance to yellowing due to UV rays
resistance to water
high-hardness and resistant to high traffic
free from any cracks and leaks
excellent adherence to the mosaic tesserae
The accurate qualitative and granulometry selection of the compounds, allows one to obtain a surface with a particularly shiny and reflective finish.
APPLICATIONS
to grout Bisazza mosaics on walls and floors
suitable for interior and exterior applications
suitable for wet and permanent wet areas
particularly suitable for thermal or salted water pools and in areas where a total hygiene is required
The grout color will affect the final aesthetic appearance of the product installed.