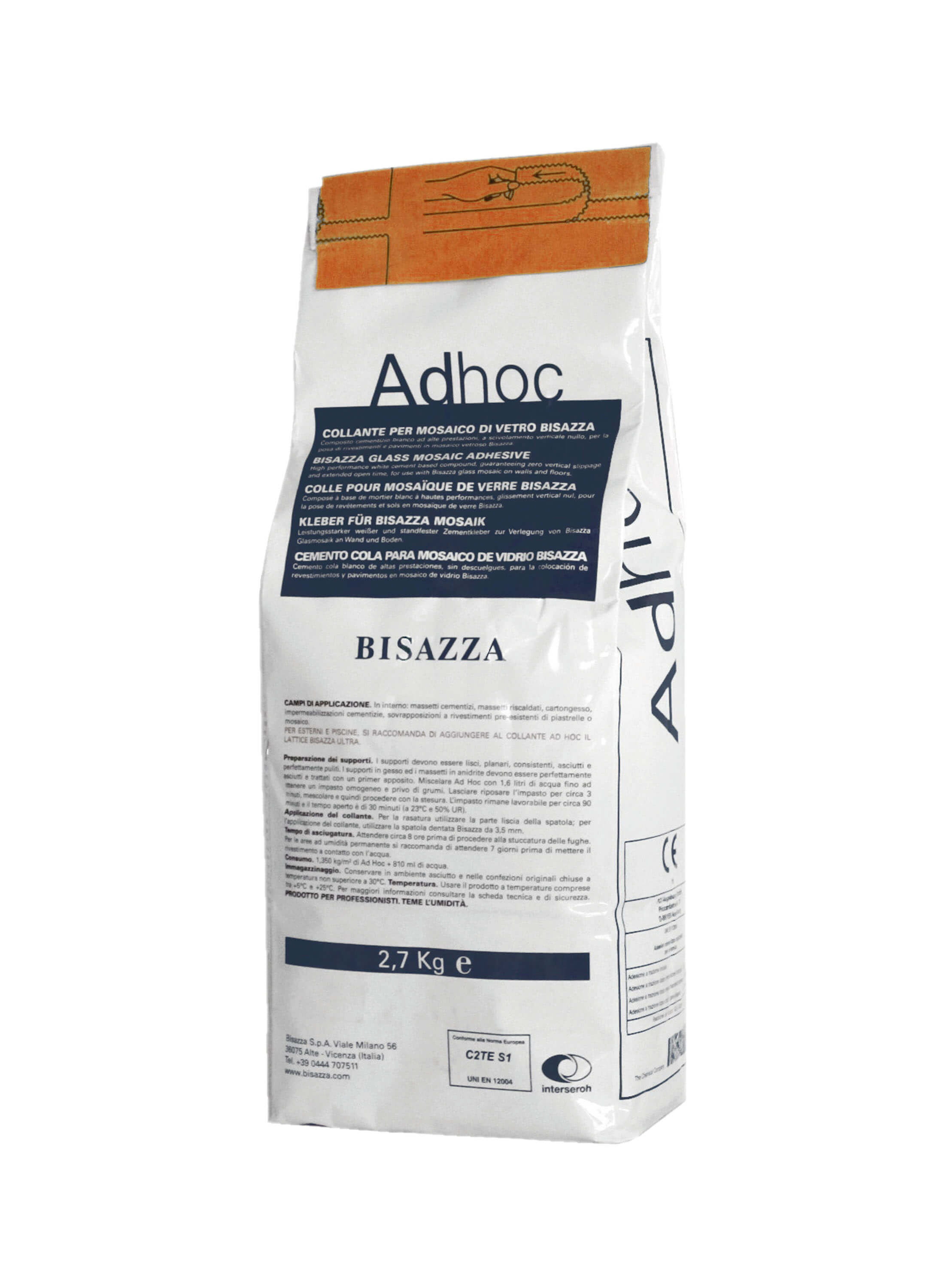 Product number:
901000007
High performance white cement-based compound, for use with Bisazza glass mosaic on walls and floors.
Ad Hoc has the following characteristics:
no vertical slippage
pure white colour which does not alter the original tonality of Bisazza glass tiles
creamy and easily workable paste
open time and correction times ideal for laying mosaics
Ad Hoc uses nano-technology, classified C2TES1, with high flexibility facilitating the work of the installer.
APPLICATIONS
AdHoc mixed with water is suitable for heated floors, cement substrates, dry or concrete substrates, even if porous.
In outdoor applications, pools and wet areas (except for those Countries which are complying with specific rules or protocols for these applications), it is recommended to replace water with Bisazza latex ULTRA to the Ad Hoc adhesive.
Compatible substrates
cementitious substrates (reinforced concrete, smooth renders or screeds)
plasterboard previously treated with a primer
compatible waterproofing
cladding on existing surfaces in ceramic tiles or mosaic